Let Those Freak Flags Fly (Again)!
Captains! Ready to go another round with your signal flags? Get a chance at some cool prizes just for flying your favorite flags!
Starts Mar. 15, 17:00 PT (20:00 ET)
Ends Mar. 17, 16:59 PT (19:59 ET)
How It Works: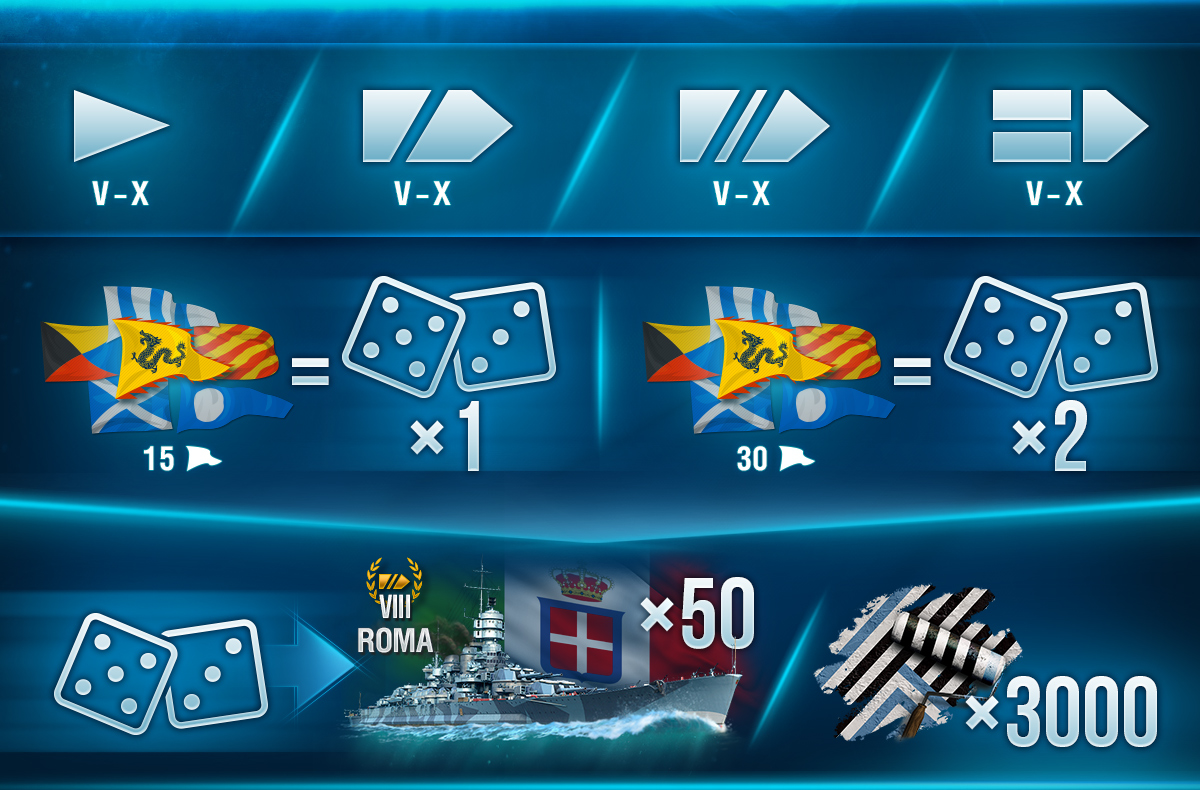 ---
Play any battle type with ships of Tier V and above with signal flags mounted.

Every 15 signal flags "spent" will earn one chance at receiving a prize

(30 signals = 2 chances, and so on).

Prizes are limited to one per account.

In total 3,050 winners will be determined at random on the

NA server

. Winners will be annouced on

Mar. 21

!
Prizes:
The following items will be awarded randomly among players who have spent 15 signal flags or more over the weekend: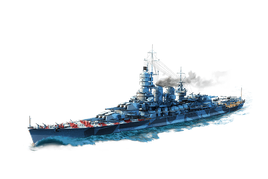 x50
VIII Roma + Commander with 10 skill points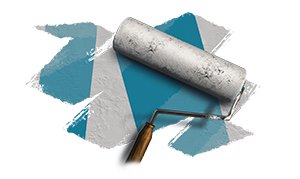 x3,000 10 "Type 6" camouflage
(Provides 3% to surface detectability range, +4% to maximum dispersion of shells fired by the enemy at your ship, +100%)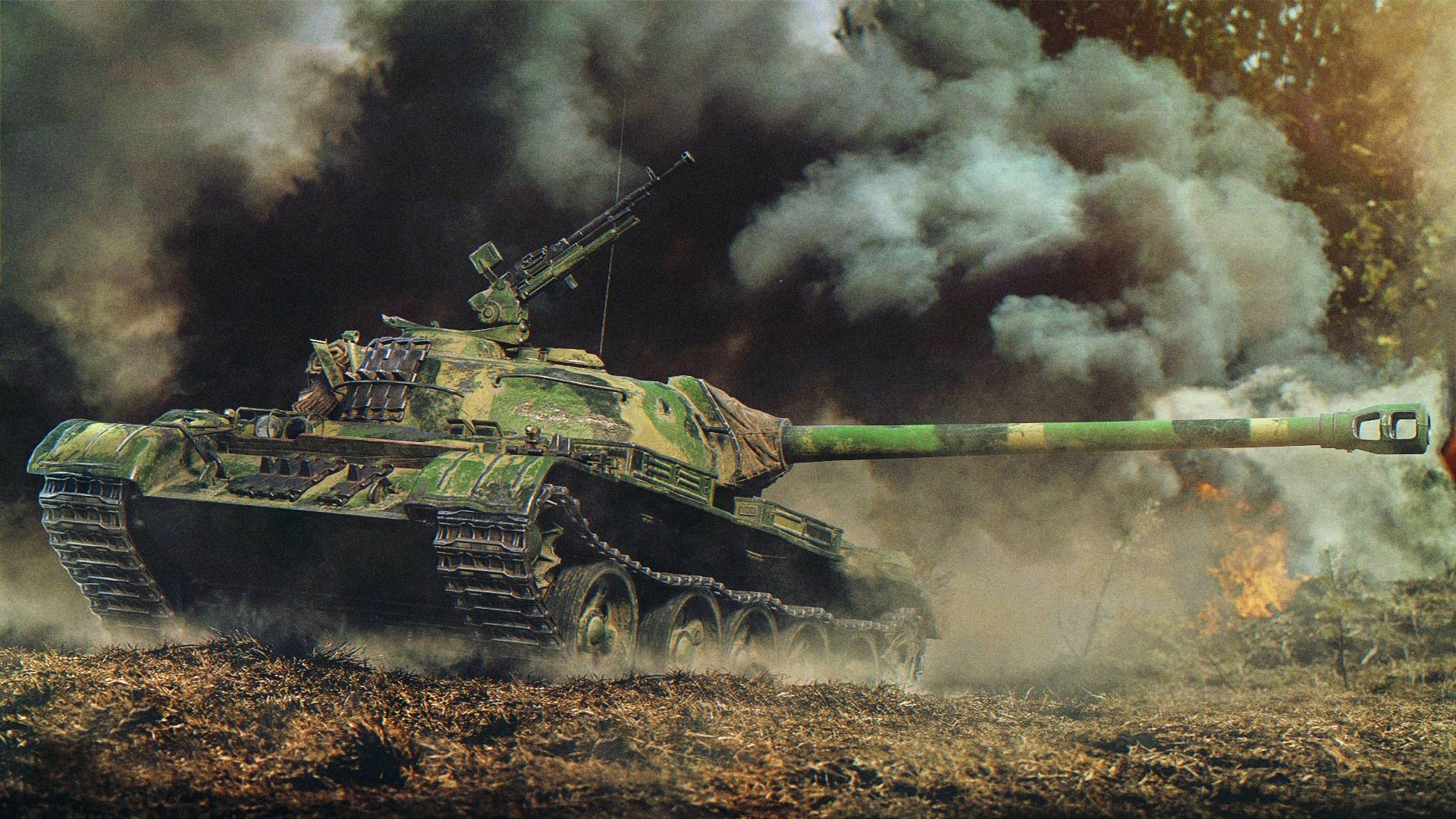 Low silhouette—check. A solid turret—available. The 122 mm "destructor" gun—mounted. And a stylish machine gun for a finishing touch—attached. The new Premium VIII T-34-3 is combat-ready!
T-34-3 containers are available in the in-game Store until 30 March. Take your chance to get the T-34-3 Premium tank and many other rewards. For now, this is the only way to own this new vehicle.
More about the T-34-3
Like the famous Type 59, the new T-34-3 Premium tank is one of the numerous modifications of the T-54 medium tank. These Chinese vehicles inherited from their Soviet predecessor their perfect configuration, sloped armor, and a turret that can easily bounce shots.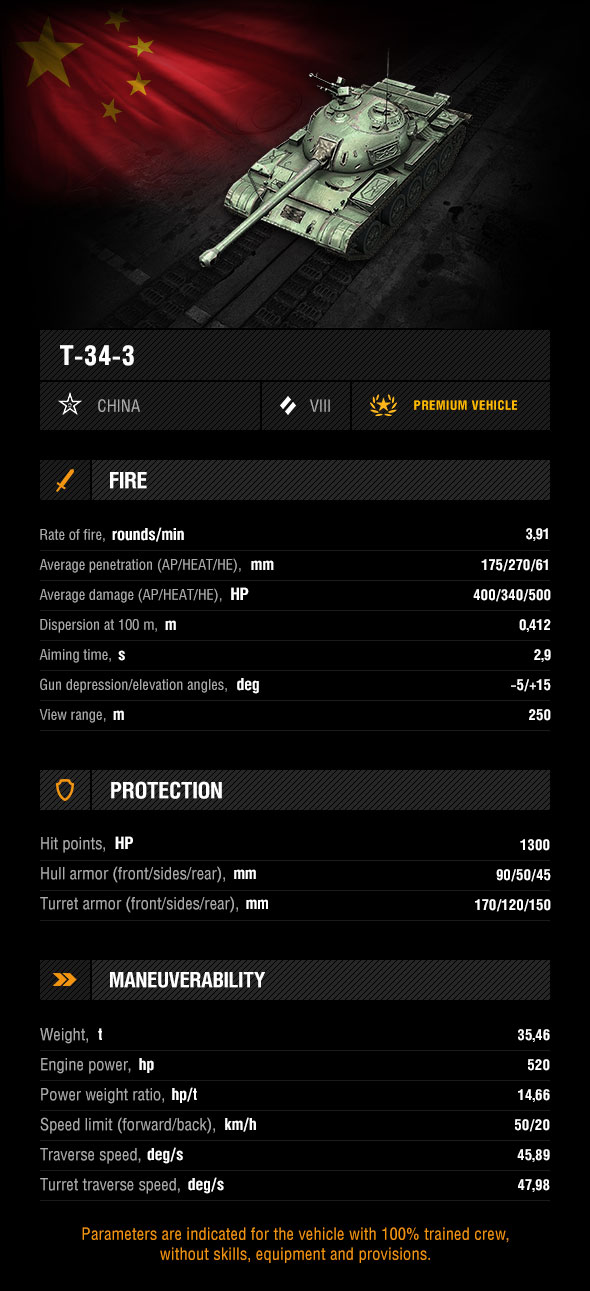 When talking about the T-34-3, we cannot avoid comparing it with the Type 59—its companion of the same nation, class, and tier. These two Premium Chinese tanks have almost the same maneuverability: both vehicles feature 520 hp and their weight differs by only 0.5 tons.
The T-34-3 has weaker armor, but its armament is much more powerful than that of the Type 59. The latter has a fast-firing gun with an average damage of 280 HP, while the T-34-3 boasts a powerful 122 mm gun with high single-shot damage, but a long reload. This gun aims very quickly, you will not have to stand still for long in order to make a shot. And each of your shots will inflict significant damage to the enemy and bring a considerable amount of credits to you.